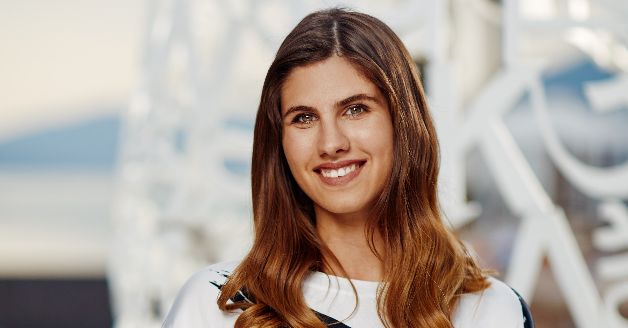 What does the azure, poolside Yacht Club and beach setting have in store for us this season?
This season, Porto Montenegro has gained three new venues – the PMYC Beach, the Synchro and Marina Park – bringing an entirely new dimension of entertainment to the village. Our clients and locals from the Tivat area will be able to enjoy the jam-packed summer events calendar ahead of us, with concerts, parties and themed nights all in the pipeline.
The PMYC Beach events calendar will be dynamic and intense - what will be the most exclusive events to look out for?
Our themed parties are sure to be attention-grabbers, in particular, Hot Havana Nights, a Cuban-inspired evening with Caribbean cocktails, music and even a salsa dancing instructor! These nights are sure to be energetic. Film lovers can enjoy an interesting repertoire of cinematographic classics on a big screen, whilst sports enthusiasts can view the World Cup matches live at the beach. We've reserved Fridays for a relaxed sunset BBQ with a DJ which is a great close to the week.
As well as the pool, visitors can also enjoy Mediterranean cuisine on the private terrace of the PMYC restaurant – what's on the menu this summer?
Since the summer temperatures reach up to 35 degrees, the PMYC restaurant menu is made up of light, refreshing meals, spring rolls, detox and tuna salads and sandwiches – perfect for a poolside snack.
Marina Park is among the attractive new events spaces – what can guests expect from the venue this summer?
The concept of Marina Park is intended to create a relaxed ambience – from morning yoga sessions, to games of giant chess, dominoes and croquet, the venue is an understated social setting. More importantly, Marina Park will host this year's Food Festival, bringing the village restaurants and others from the surrounding area together in one place, with a host of gastronomic surprises. The event is scheduled for 8th July and will be open for all to enjoy.