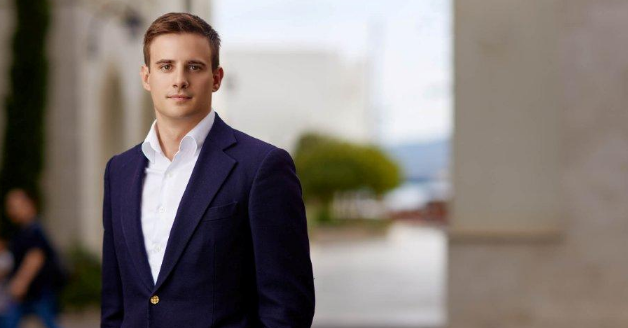 For another summer running, the luxury marina homeport, Porto Montenegro, played host to some of the world's most spectacular superyachts. As the season closes and we turn to statistics, are there any record breakers for this season?
The records show another hugely successful season in our marina. This year we hosted over 1,000 ships with 2,427 arrivals, and the longest yacht berthed with us was 141m long. The marina capacity during the summer was especially high – this year, a significant number of clients actually decided to extend their stays with us during the winter, reflecting client loyalty and confidence in our high service standards.
Which are the most commonly seen flags in the Porto Montenegro marina?
This year, most vessels under 30m in length came from Great Britain, the United States, as well as Montenegro, Italy and France, while the larger boats tended to come from the Cayman and Marshall Islands, Malta and Great Britain, alongside other countries. It's worth mentioning that this year, we were again active participants at some of the largest yachting shows in the world, including Monaco, Dusseldorf and Dubai among others, where we presented the key attributes of our development to an international clientele.
According to our analyses of European and global markets, what are the advantages for Porto Montenegro?
Porto Montenegro has been operating in the market for over 10 years and has already secured a firm place on the map for yacht owners, captains and brokers, thanks to exceptional marina services and commitment to meeting clients' needs. With 460 berths, of which a large portion is reserved for superyachts, tax and duty-free fuel (among the cheapest in the region), a vibrant events and crew calendar both on and off-season, alongside all other services, earned Porto Montenegro the Platinum accolade, which was awarded by The Yacht Harbour Association (TYHA) in 2017. With Tivat Airport a short 7km away, the marina is well connected with Europe and the world, enjoying a strategic location in the heart of the Mediterranean.
What are the future ambitions for the Marina Team?
This season, the Marina Team took a very much "hands-on" approach to service, ensuring that this was delivered to the highest standard to all clients. Now that we are post-season, we are able to devote our time to analyses, creating a strategic platform from a successful season in preparation for the next one.
Your progression path is an interesting and exciting example of how dedication to work, motivation and knowledge are valued by the company. Your transition from Marketing to Marina analytics is an interesting one – can you elaborate?
I joined Adriatic Marinas in 2012 as an Economics student at UDG. I enrolled for the company Open Day and was offered a three-month summer internship in Marketing, which later opened doors to a full-time position as Marketing Analyst. My role involved monitoring the results of marketing initiatives, covering PR, events, digital and communications, in order to improve the overall exposure of the development and maintain quality control. I gained invaluable experience and knowledge in the field alongside my colleagues throughout my time on the team. After four years in this position, I took it upon myself to welcome an opportunity in the Marina department, now working as Marina Business Analyst. I saw this cross-departmental transition as a new challenge but also one which offered progression opportunities for other colleagues. For me, this reflected the company's willingness to encourage professional development of employees who demonstrate hard work and perseverance. My new team is made up of amazing young professionals who make every effort to maintain a positive working environment and create the best conditions for both work and progress.